Breeder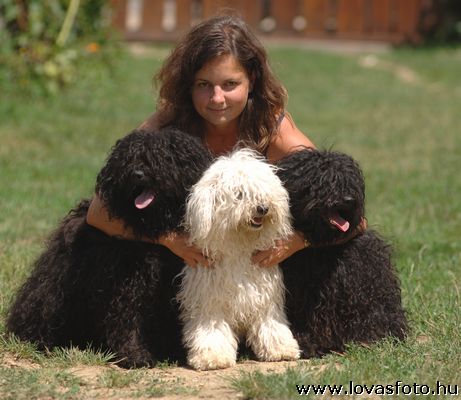 This is me, Zsuzsa Bátor. I am an Agricultural Engieneer and Engineer-Teacher. In my childhood I went everywhere with pulis. The love of pulis was inherited from my Father, because there were always pulis living with us around the house. My "career" with the pulis stated when I got my first advisedly chosen white puli, Bitang. I attended several dog-shows with him and we won any time. And since then there hsa been no halt…..
I realised the poor level of bloodlines and bad quality of white pulis and decided that I must do something for the breed…. cooperation with friends, breeders, and the love of this breed.
In my kennel currently there are some white pulis and some other colour pulis of different colours, that take the genes of the colour white, who I think will be good in breeding.
I get the utmost support from my Family, without whom the Loncsosi-Bátor Kennel couldn't be running.